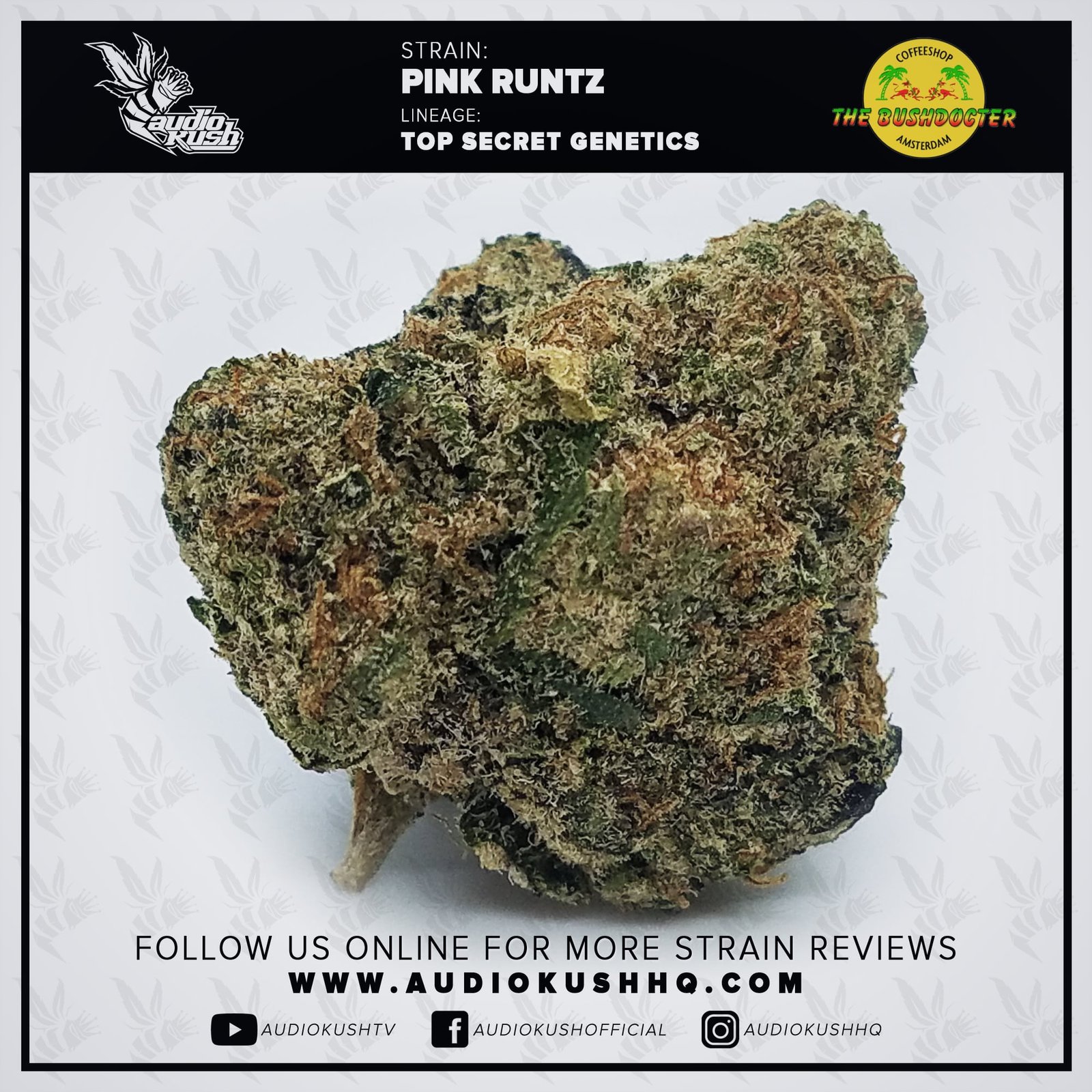 Strain: Pink Runtz
Lineage: Top Secret Genetics
Source: Coffeeshop The Bushdocter

Remember that first one hit wonder nug you picked up when you were younger? One puff of Pink Runtz and you will float yourself to the mountain tops! With the lineage currently unknown to the public, Pink Runtz is becoming one of the most sought out strains of 2020 in Amsterdam. While some say this is merely a pheno of the original Runtz, others state it could be a cross of Rainbow Sherbet and Pink Panties. Her buds are covered in a thick forest of resinous trichomes. Her aroma freshens up the room with scents of creamy grape & berry yoghurt, similar to the Southern dish, Creamy Grape Salad.

We were able to snipe this dank nugget up at Coffeeshop The Bushdocter. This flower has been added to their new selection of Cali imports. Check out recent Coffeeshop Bushdocter menus here.
Want to visit Coffeeshop Bushdocter on your next visit to Amsterdam? They are located at Thorbeckeplein 28, 1017 CS Amsterdam.