On 710 (10th July) we squashed 1e Hulp. A variety of flavors were in the building. 1e Hulp provided us with 2 hashes (24k & Banana OG) and 1 flower (Slurricane) to squash. Sensi Seeds dropped by and let us sample one of their brand new flavors, Hindu Nicole Kush hash. This isn't even available until next year! Hindu Nicole Kush was entered into the Squash Off. Once the demo was over, guests started bringing their flavors over to try! We pressed Lemon Haze, Old School Haze, a Zkittlez & Gelato blend, Voyagers mix, Pineapple Express flower, 2x Mystery Weeds Hash, and more 24k.
We had a lot of guests in the house. TheCoffeeshops.com crew was in the building. Medicain Campus Suriname came by with the delicious medicated stroop waffels. Always a delicious treat. Mystery Weeds was the guest week sponsor. They brought a ton of CBD & THC samples for everyone to enjoy. YouTube vlogger, TheJosiShow, was filming the shenanigans and also got his hands dirty helping us stuff pre-rolls! The Cannabis Authority crew came by after their long day with Amsterdam Genetics Smoke Sessions. Props to them for standing all day after what was likely a 28 gram session.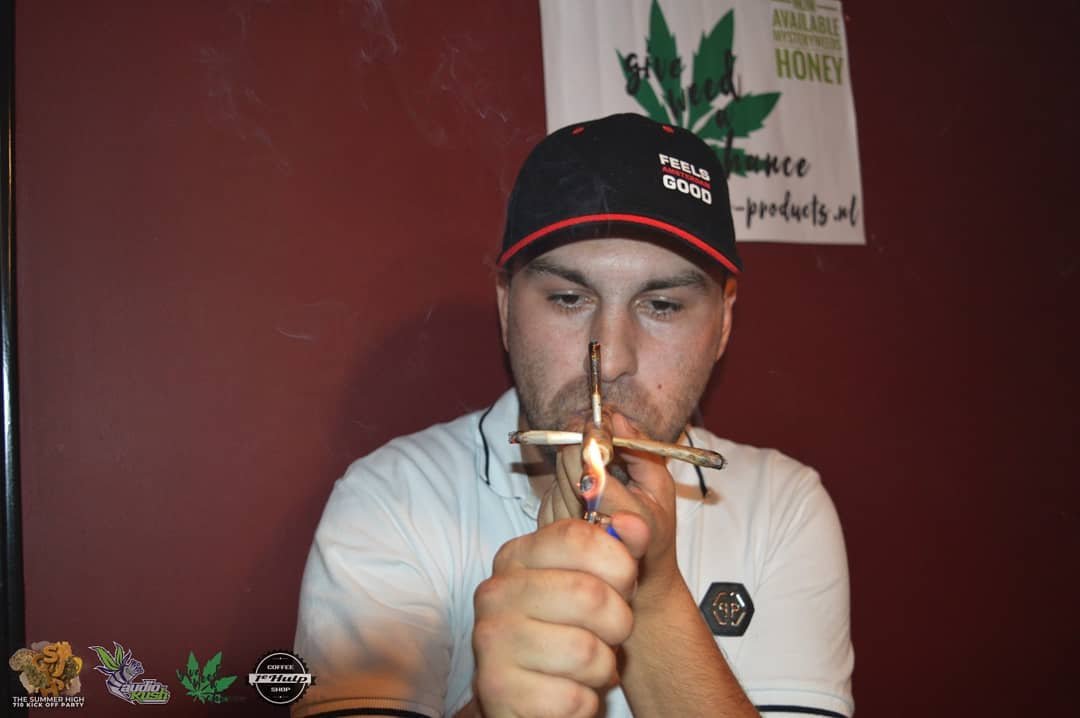 Thank you 1e Hulp for providing us a space to press all day, and night, we went until 1am! Last but not least, thank you Rizla (the house cat) for letting Hank and Jesse hang out at your house all day!