On Monday 11 May, bars and restaurants in many cities across Spain, including Madrid and Barcelona were allowed to open outside seating areas as long as they are kept at half capacity. This was after an initial reopening by four Spanish Islands on May 4. Many businesses continue to remain closed, as owners consider the consequences of reopening. Certain Spanish municipalities including the Costa Blanca towns were required by the Health ministry to remain in lockdown at that time as the risk the continued spread of the Corona was deemed to be too great.
Spanish cannabis social clubs began to reopen on May 25 under the nation's carefully phased COVID-19 recovery plan. Under the initial phase of the plan members wishing to attend a social club must follow the following rules:
→ Masks Required: Masks are required for all patrons. They must completely cover the mouth and nose and cannot be removed while inside the dispensary.
→ 10 Member Limit: A maximum of 10 members are allowed in the club at once.
→ 20 Minute Maximum Stay: Members may stay in the club 20 minutes maximum.
→ 2 Meter Social Distance: Staff and patrons must keep a safe social distance of 2 meters from one another.
Tourist traveling to Spain at this time can expect to see an increase in preventative measures to combat further Corona outbreaks including limited hour and capacity businesses, and increased cleaning fees for rentals. Plans have been formulated to keep the Spanish beaches a safe palace for visitors, with measures including limited capacity, ticketed entry and cleaning and booking services for sunbeds and cabanas in the works.
"The worst is behind us," Minister of Foreign Affairs Arancha Gonzalez Laya said in a Tweet using emojis of a bikini, sunglasses and a suitcase on Monday.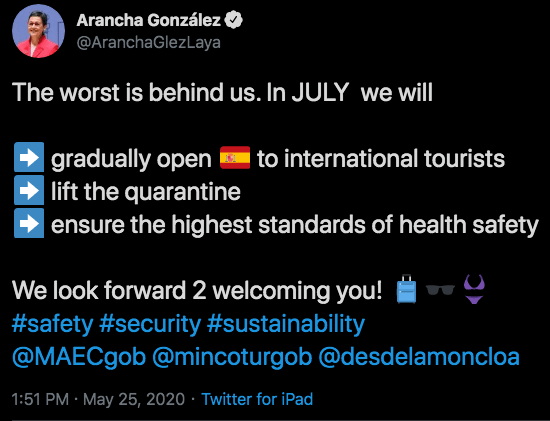 A nation that attracts roughly 80 million tourists a year, Spain's economy relies on tourism in many regards and it is viewed as a crucial aspect of avoiding recession. Tourism has been responsible for the creation of many jobs in Spain, increasing rapidly over the past several years. It is estimated that over 75% of the Spanish labor force works in a service-related field, with close to 15%, over 2.65 million people, working directly in tourism.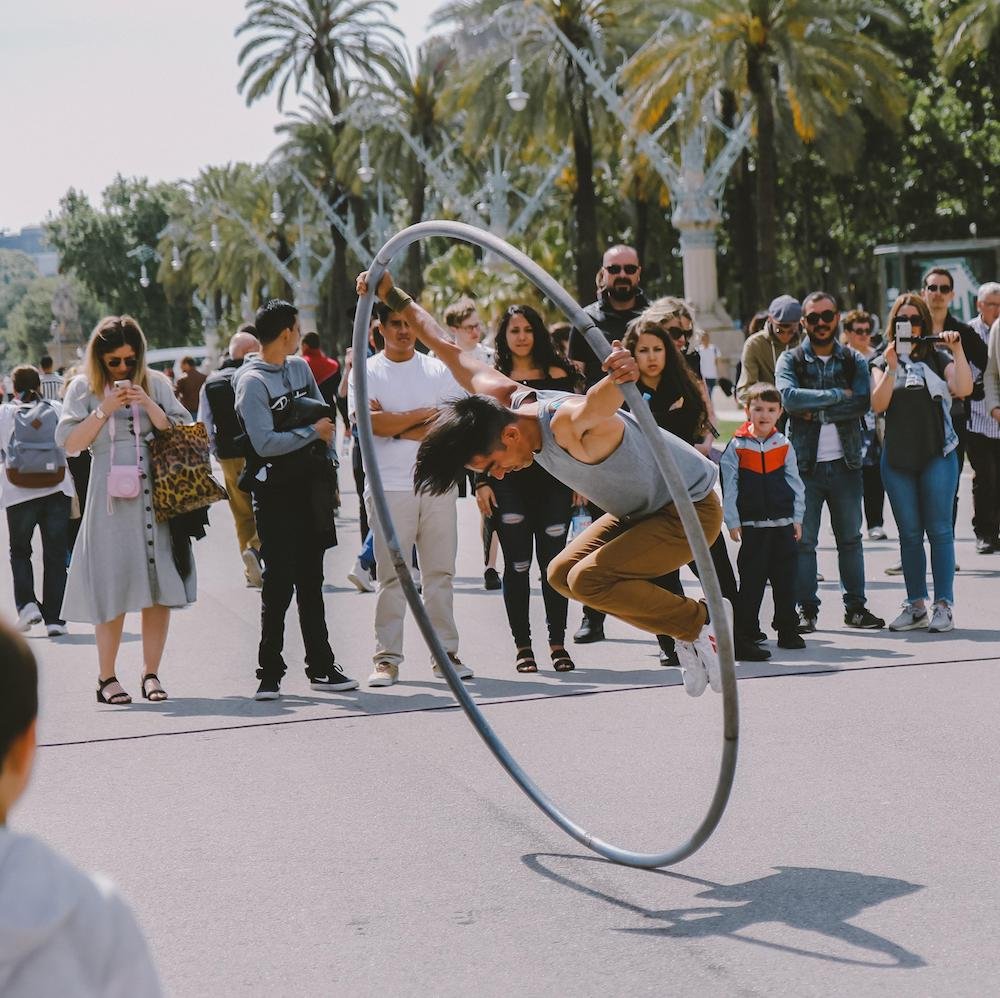 The nation hopes to return to a "new normal" by the end of the summer.