THE ULTIMATE 420 GIVEAWAY GUIDE
Check out some of the hottest 420 giveaways of 2020 and enter for a chance to win the latest cannabis products!
420 is a special holiday for the cannabis community, a time to celebrate cannabis for all of its medicinal and recreational benefits and to acknowledge how far the global community has come over the past several decades. Many brands are celebrating with giveaways to express their appreciation to their fans.
1. Audio

 Kush x DutchFem Seeds
Audio Kush has partnered with DutchFem seeds for a multi-prize, multi-platform 420 giveaway! The grand prize winner will win 10 feminized seeds, a t-shirt, and more! You can enter to win on the Audio Kush Facebook and Instagram Pages.
Ends: April 25, 2020
2. Sensi Seeds
Amsterdam's famous Sensi Seeds is celebrating both 420 and their 35th anniversary! The will be giving away a pack of 10 seeds to 3 fans on Twitter.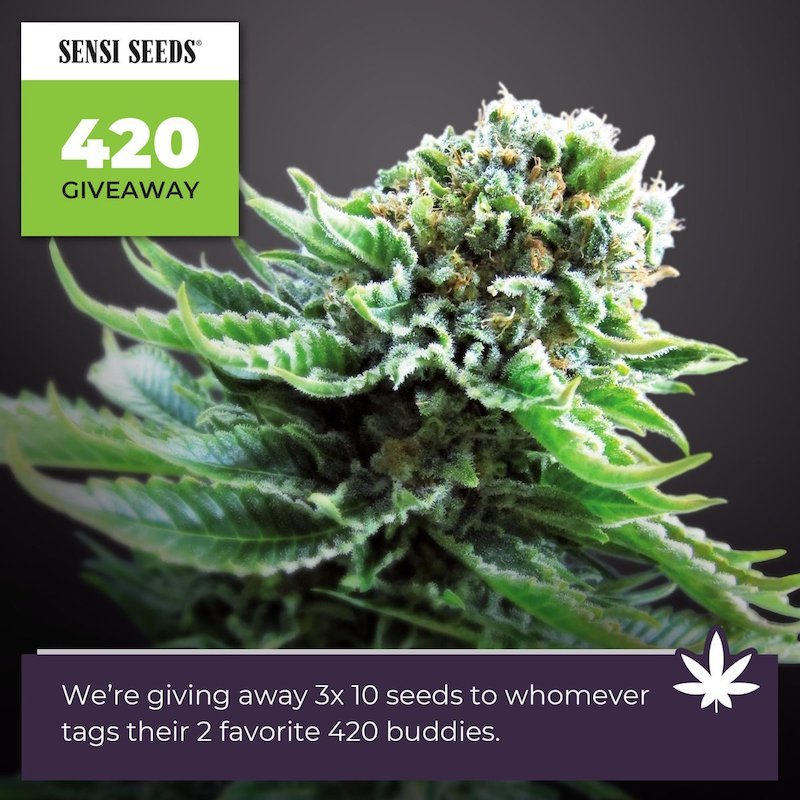 Ends: 420
3. Delta 9 Analytics
Delta 9 Analytics is offering 20 free potency tests to the 4 lucky winners of their 420 giveaway. Delta 9 is Europe's first supplier of the Purpl Pro, a handheld CBD and THC potency testing system, which delivers quality results.
Ends: 420 Week
4. Plagron
The international nutrient / fertilizer brand has partnered with Homebox for a 420 giveaway which includes a variety of prizes including nutrients and a grow tent! Different giveaways will be available each day on their Instagram page!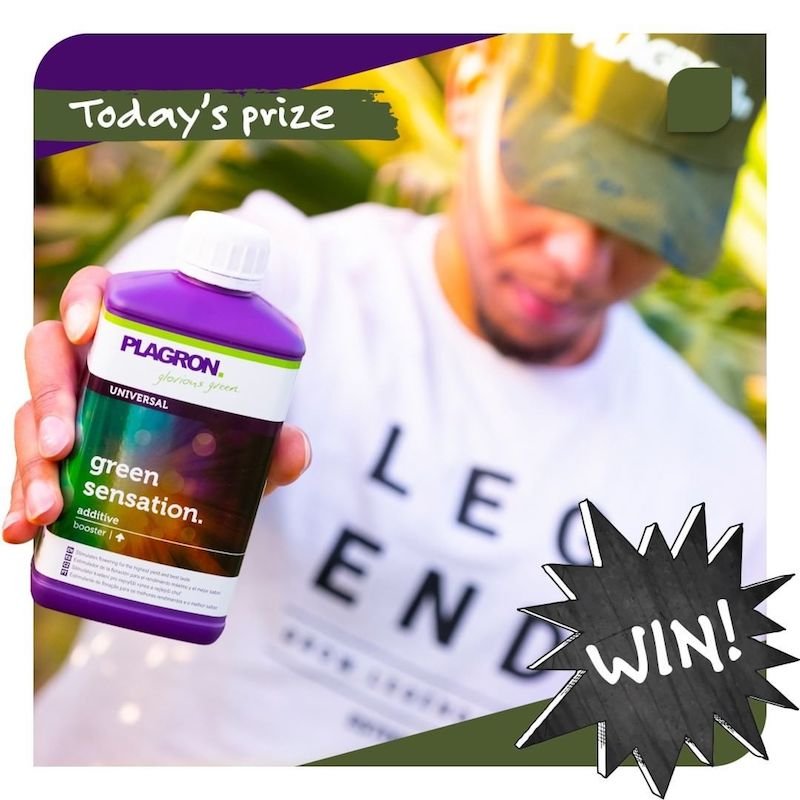 Ends: 420
5. The Daily Leaf x The Canna Shoppe
Oregon's Daily Leaf and The Canna Shoppe are partnering to offer a stacked, multi-winner, multi-prize giveaway featuring brands which include, Session, Purr, Solo Pipe, Smoke Honest, GRAV, and many more!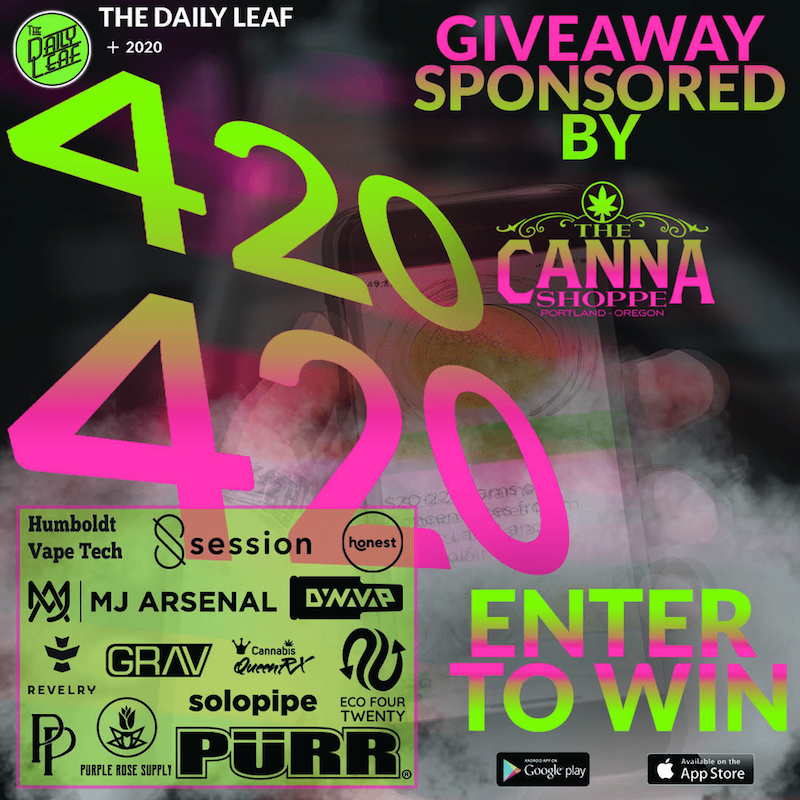 Ends: Early May
6. Smoker's Paradise
Smoker's Paradise is celebrating 420 with a covetable prize! You can enter to win a FREE Puffco Peak on their Instagram.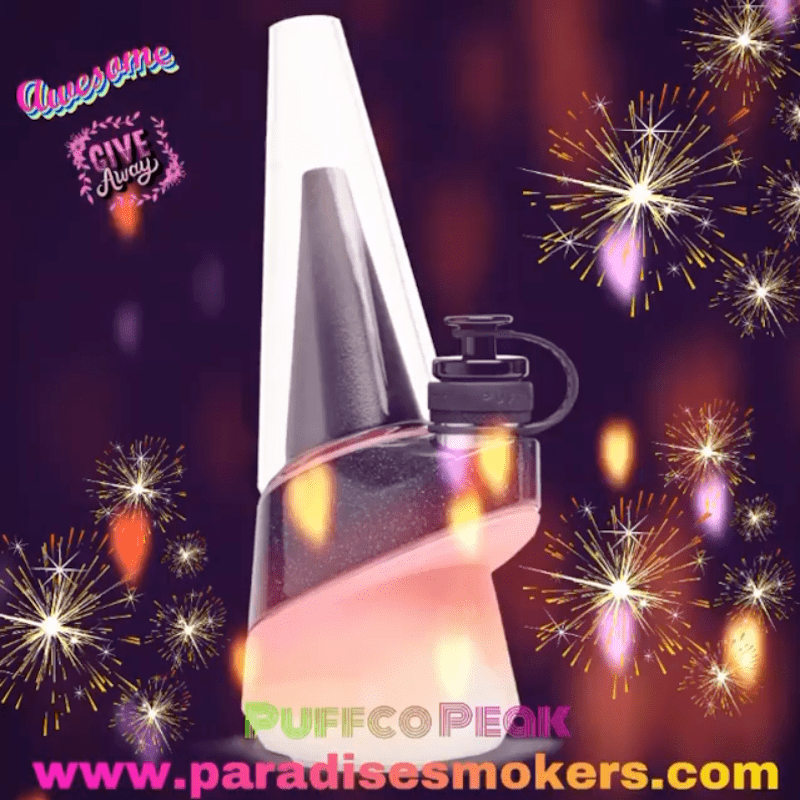 Ends: May 5, 2020
7. EventHi x Stashlogix
EventHi brings the world of cannabis together with their massive database of cannabis-related events. This 420, EventHi has partnered with Stashlogix to give away a beautiful, discreet stash bag to fans. Enter to win on the EventHi Instagram!
Ends: April 24, 2020
8. Terra Cannabis
Take advantage of unlimited entries to Terra Cannabis' 420 giveaway! The Canadian mail order cannabis brand is giving away a massive goodie box which includes oils and edibles to eligible participants.
Ends: 420
9. SavageGarden x Mars Hydro 420 Giveaway 
Mars Hydro is giving away a series of their quality lights to interested growers.
In "3 years of 12-14 hours of use every day, I have not had a single problem… I have been recommending Mars Hydro to every person who has asked me about grow lights and I continue to do so." writes Metroshica of SavageGarden.
Mars Hydro is giving away a free TS 1000 Grow Light to the SavageGarden community.
Ends: April 25, 2020
10. THC Garden x Mars Hydro
One lucky grower on THC Farmer will win a Mars Hydro SP150+2.5'X2.5′ indoor grow tent. Share your cannabis growing experience for a chance to win!
Ends: April 22, 2020
11. Herb
 Herb's 420 giveaway features the innovative KØL pipe. Not only is this pipe lightweight and futuristic looking, it also snaps in half at its magnetic core for easy cleaning.
12. Stoner Things
Stoner Things' essential stoner kit is the perfect 420 prize! The pack includes: 1x Graffix Skinny Bubble Tube, 420 Cleaner420 Odor Eliminator Spray, Bee Wick Hemp, Small Rolling, Dab Cap, and more!
Ends: April 21, 2020
Bonus: Diego Pellicer – The 420 Pound Giveaway!
The luxury cannabis retailer is raffling off an entire pound of premium exotic flower for only $16.00 this 4/20.  You can enter the raffle by shopping in store now through 4/30 @ 4:20 PM!
They will be offering many more promotions and freebies in shop!
Ends: April 30, 2020