This week, we had the opportunity to speak with BestBudsNL, one Amsterdam Coffeeshop Awards media partners. He informed us that he would be photographing the cup from a macro perspective, and that he would be shooting some detailed photos of some of the submissions.
The Amsterdam Coffeeshop Awards were the perfect opportunity for BestBudsNL to showcase his abilities. He took larger-than-life images of all of the flower entries, enabling you to examine the depths of the buds' trichome structures in more detail.
Just last night, we got a package with incredible macro photographs he had taken of all the flower submissions! This is a rare glimpse at the depths of detail contained by some of these extraordinary bud samples, and we're excited to be able to share it with you.
Make sure to vote for your favourites across 18 People's Choice categories, nominated by you, through Saturday, 11 December, 2021.
What is Macro-Photography?
Viewing close-up shots of anything that allows you to see the finer details is a great thing to experience. Macro photography is used to get a closer look at the dimensions of a subject. When a photographer takes a macro photograph, they enable the viewer to see thorough detail of the subject matter.
Sativa 3
Indica 5
Hybrid 2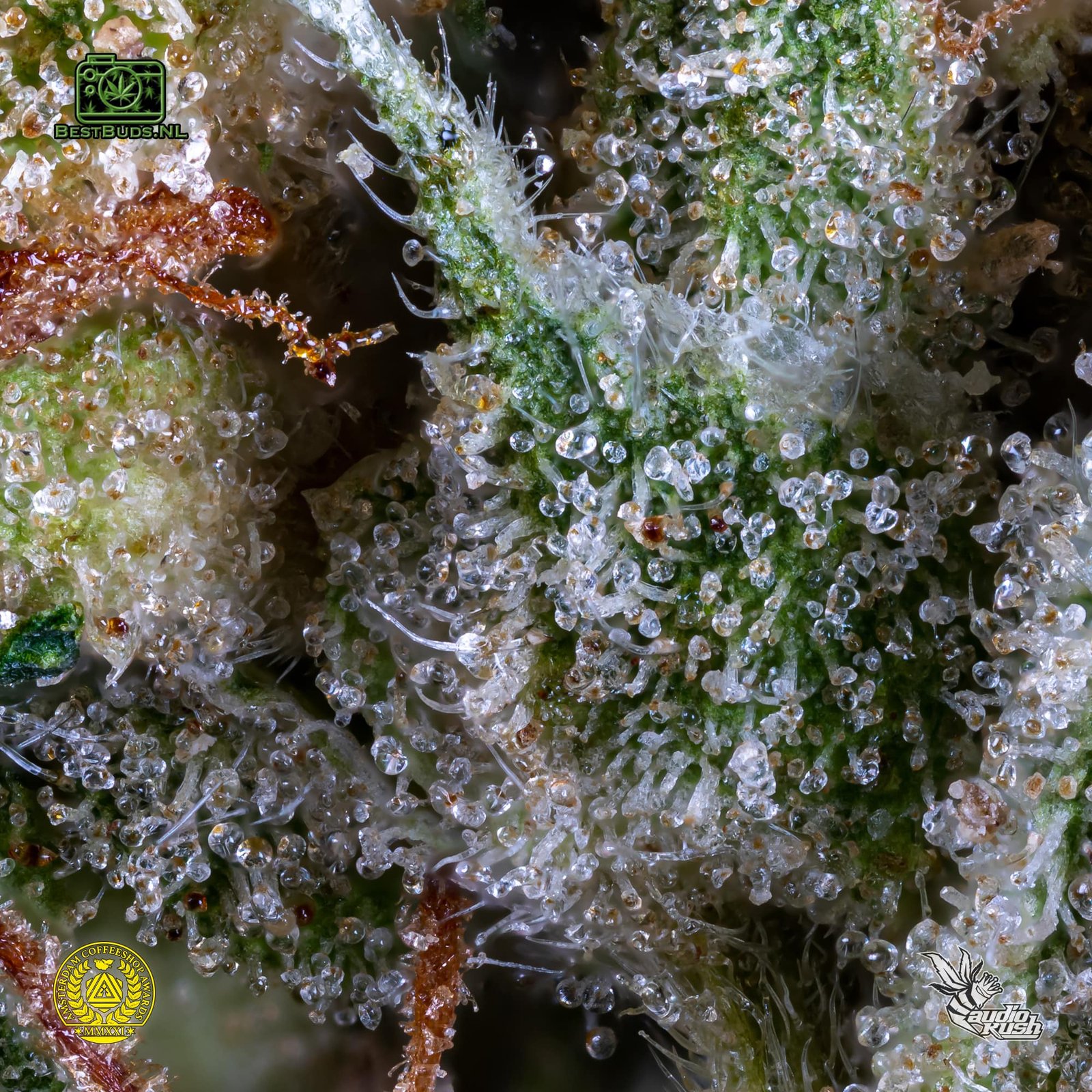 Giveaway Time!
Can you guess which bud these are? The first person that comments one of the 3 strains correct below will win a goodie bag courtesy of Amsterdam Coffeeshop Awards and all the wonderful sponsors involved!