Are you looking for best Amsterdam coffeeshop deals around?
Sometimes traveling can be rather expensive! You could exhaust your entire budget just on travel alone with unexpected costs, or maybe you just budgeted for travel and lodging alone, with the hopes to just slither by! Well, don't worry. We have you covered! After reading this blog, you will be a bargain hunting pro at Amsterdam coffeeshops.
Over the past several months, I have conducted research, sampling some of the lowest priced products Amsterdam coffeeshops have to offer. It wasn't easy. Some products could not even be consumed. However, after months of research I present Amsterdam best coffeeshop deals €5 and under!
While last year, I broke this into 2 separate blogs, one for hash and one for flower. This year I have decided to compile it into one blog, including all the best hash, flower, pre-rolled, and edible bargain deals you can find at an Amsterdam coffeeshop. Let's start by saying, it was much more difficult to find a good deal this year!
Amnesia Reefer Preroll – TheCoffeeshops.com shops – €5
When looking for a pure joint for €5 in Amsterdam, you will encounter some troubles! Even with the tobacco smoking ban in coffeeshops, you still find a plethora of tobacco pre-rolls. While I personally do not enjoy tobacco in my joints, I know a Spliff is very common in many parts of the world the world. Rolling hash with tobacco is a generationally handed down tradition, which has made rolling with tobacco impossible to get rid of!
Luckily, after reading this list, you won't have to search high and far for a proper pure pre-rolled doobie. TheCoffeeshops.com brand has 4 coffeeshops across Amsterdam, all which offer two pure pre-rolled options! First, the Amnesia reefer, coming in at €5 per stuk (piece in Dutch). This sativa variety is a staple in Amsterdam, making Amnesia a must have for anyone wanting to truly get the full Amsterdam coffeeshop experience while here on holiday. Amsterdam has four coffeeshops that offer this Amnesia reefer pure pre-rolled joint: Siberië, De Republiek, Supermarkt, & Loft.
Shake Bowl is mixed blend of Indica dominant strains and is available at both Tweede Kamer and Coffeeshop Amsterdam. As most mix or gruis found at Amsterdam coffeeshops is of Haze varieties, the Shake Bowl is one of the most unique of the shake you can find at shops. It is an indica blend, which you can clearly smell aromas possessed by Kush and Skunk varieties.
Ketema Hashish – Popeye – €5/g
Finding good coffeeshop hash deals in Amsterdam can be a nail biting process! Thankfully, Coffeeshop Popeye offers a solid Ketema hashish at €5 per gram.
Ketama is a hash from Morocco's reef highlands. It's cultivated from a regional sativa landrace and processed by the Berbers, indigenous to Northern Africa.
When looking for a quality shake blend in Amsterdam, you will easily have to sift through a bunch of bunk selections containing mere ground up fan leaves. Coffeeshop The Dolphins offers a nice mix, which is labeled on the menu as Stuiderkruid. Coming in at €4.40 per gram, this is the cheapest mix or gruis on our list of Amsterdam coffeeshop budget deals €5 and under. Don't expect to find popcorn buds in here like other mix on this list. However, Stuiderkruid is a blend of ground up haze flower, and contains a strong level of THC power for only €4.40 a gram.
Cake Pop (Low Dosage) – La Tertulia – €5
Amsterdam's Coffeeshop La Tertulia offers one edible option for €5. Shaped like a heart with 2 eyes, this cute, low-dosage Cake Pop has a fluffy light chocolate inside. The flavor is very weedy, and produces mild effects. The heart-shaped Cake Pop at La Tertulia is made with all organic ingredients, and is great for light weights or not heavy cannabis consumers. These treats are perfect for tourists who want to indulge in a coffeeshop space cake, but don't want to get too high. Not to say others can't enjoy, as it's affordable and makes for a pretty cool photo!
Space Cake – Happy Feelings – 2 for €10
Earlier in the year, Happy Feelings' Space Cakes were on heavy discount, offered 2 for €5. Unfortunately, this deal has come and gone, however you can still snag Happy Feelings' Space Cake's in Amsterdam for €5 a piece when you buy 2. Space Cakes at Coffeeshop Happy Feelings in Amsterdam are typically €6 a piece.
Outdoor Reefer Preroll – TheCoffeeshops.com shops – €4
As far as inexpensive deals go, the Outdoor Reefer pure pre-rolled joint in Amsterdam is the most affordable. Available at De Republiek, Supermarkt, & Loft, the Outdoor Reefer is only €4 each. The Outdoor Reefer is a mix of outdoor strains with lower THC compared to other varieties offered. Due to the Outdoor Reefer having rather mellow effects, it is perfect for beginners, users looking for a mild buzz, and of course, bargain hunters!
Coffeeshop Funny People in Amsterdam offers a nice €5 per gram option, Gruis aka. marijuana grit. This is a mix of all their flowers, and is rather reminiscent to a mystery box! Call it a mystery bag-o-weed, with Funny People's €5 a gram gruis budget deal in Amsterdam Noord you will regularly find nice sized popcorn nugs from various marijuana varieties off their menu!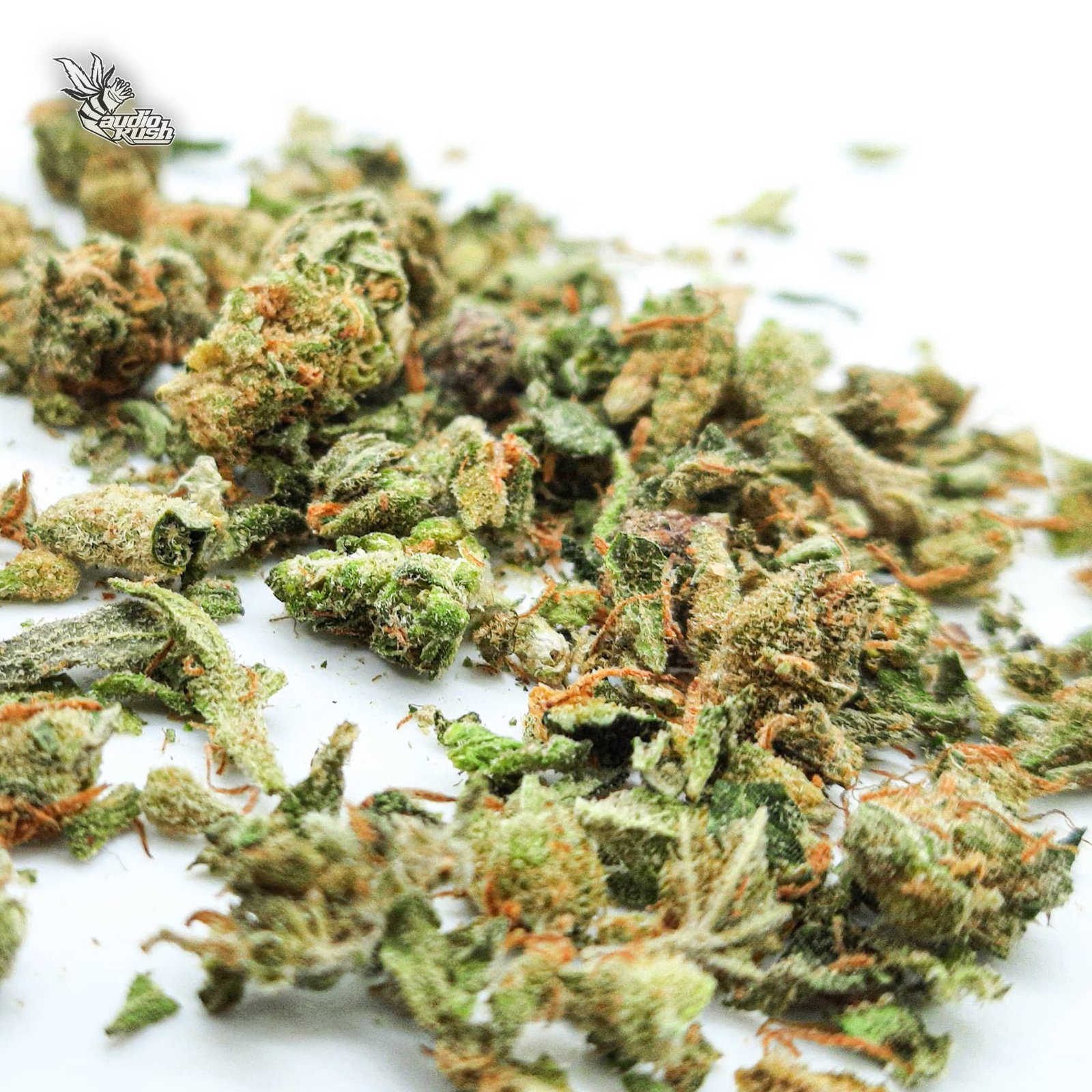 Pure Bubblegum Joint – Best Friends – €5
Sometimes rolling up isn't practical. You just want to grab and spark up. This is a great option. Though a classic, Bubblegum does provide an intense fruity gum taste to your palette. Bubblegum was the first strain I smoked while visiting Amsterdam in 2003, then did so again 14 years later, in 2017. This is a classic, though you tend to see it priced at €10 or higher. The demand isn't as high as other classics like SuperSkunk, White Widow, or Amnesia Haze, which can be found between €7 and €10 per gram. It's nice being able to grab some Bubblegum for €5. While it may not be a full gram, it still hits. As a pre-rolled option, you can just grab it and light up right on the street in Amsterdam. This preroll is available at all 3 Best Friends locations in Amsterdam.
Mixed Weed – The Stud – available in €5, €10, and €20 bags
Coffeeshop The Stud offers a interesting deal for their mix. Available in 3 pre-bagged options, you can grab The Stud's mix for €5 (1.2g), €10 (2.5g), or €20 (5g). The mix is primarily a blend of various haze varieties, so does boast more sativa dominant properties. However, sometimes The Stud's mix may be slightly off weight. This tends to be a major complaint from many about products being pre-bagged. Though, you can expect slightly over a gram for €5!