Amsterdam Top 5 Hash Deals
Last month, we started a fun blog series, Amsterdam Top 5, and launched it with exciting deals that we found at the coffeeshops. We traveled around the entire city, checking out coffeeshop after coffeeshop to find the best quality buds at the €5 range, and we even found some priced under €5 per gram! After great feedback, we decided to keep the discount theme going for our second Amsterdam Top 5 blog. This time, we inspected different hash offerings!
During the month of August, we traveled all over Amsterdam, visiting different coffeeshops to hunt down the Amsterdams best hash deals. Here is our Top 5 Amsterdam coffeeshop hash deals for €5 per gram.
Afghan – 137
Afghan hash from Coffeeshop 137 is the most potent hashish on our Amsterdam Top 5 €5 Hash Deals list. You can see clear oil pockets inside the hash when it is split in half. 137's Afghan hashish is an amazing import. It produces a smooth, clean high that can be described as uplifting and relaxed.
Afghan hash is produced using a hand-rolled method in Afghanistan. It is dark black and creamy, similar to dark toffee.
King Hassan – Original Dampkring
Most coffeeshops in major shopping areas of Amsterdam tend to charge more for their product, and no, they weren't featured in the Hollywood blockbuster hit Ocean's Twelve like Original Dampkring. Coffeeshop Original Dampkring, located just around the corner from Amsterdam's famous floating flower market, strives to offer top quality at an affordable cost. See for yourself by checking out their recent menus at our new Medication Menus page on Instagram. We also recently inspected cannabis potency levels at Original Dampkring with Purpl Pro.
King Hassan from Original Dampkring is both the lightest in color and softest hash on this list. The texture allows the hash to bend before it snaps. Original Dampkring's King Hassan produces a very nice buzz. It is lightly spiced and cream flavored.
King Hassan is a dry-sieved Moroccan import hash. Dry-sieving is a process of taking cannabis flowers and shaking them or rubbing them over a fine mesh screen, which allows the trichomes to separate from the plant.
Black Bombay – Popeye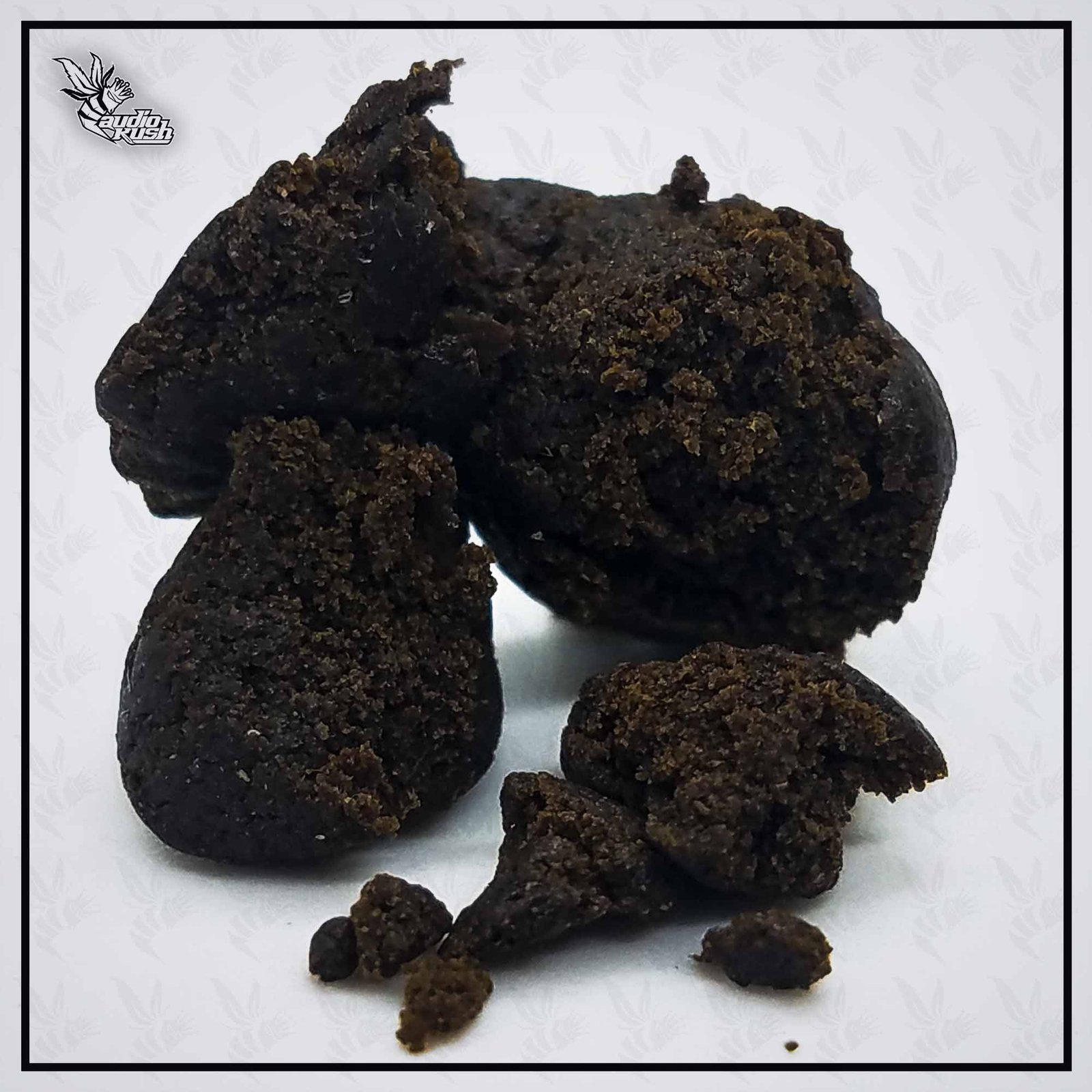 Black Bombay hashish has been a staple on the Coffeeshop Popeye menu for decades. This is a very dark hash imported from India, hence the name, Black Bombay. It produces a very heavily spiced aroma.
Check out these cannabis potency results from Coffeeshop Popeye.
Hunters – Afghan
I didn't expect to pick up any hash from Hunters at €5 per gram. When I visited Hunters earlier in the month they had added Afghan hash as a new item for €7.50 per gram, but by the end of the month the price had dropped to €5.
Are you interested to see what else is on their menu? Make sure to give our new Medication Menu Instagram page a follow!
Due to being a darker colored hash and harder in texture from being heavily pressed, this Afghan hash fell a bit lower than the hash sourced from Coffeeshop 137.
Ketama – Crash Light
Crash Light is not a well known coffeeshop to tourists, as it is primarily visited by locals. It is not located near the main centrum rings, which allows the shop to offer lower rates. Their Ketema hash falls into fifth place on our Amsterdam Top 5 Hash Deals list. Ketema is not available to purchase by 1 gram, but you are able to purchase at €5 per gram when purchasing €10 worth.
Ketema is a Moroccan hashish that originates from the Rif mountain range. This sativa dominant dry sieved hash is processed by the Berber tribe.
Honorable Mention: Red Eye (De Kade)
We hope you enjoy this months Amsterdam Top 5 list. It was sure a blast traveling around the city to find the best hash deals in Amsterdam. Happy discount hunting!
Next month we search for the Top 5 edibles in Amsterdam. Or, as they are called in Dam, Space Cakes. See you on the moon!